Rolling Hills Radio, a creation of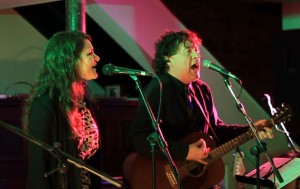 producer/host Ken Hardley, is an ongoing series featuring live musical performances from local, regional, national & internationally recognized artists exploring, celebrating, and performing grassroots Americana music. It is recorded in front of a live audience, combining the ambience of a radio show from the middle of the last century with the intimate appeal of a small studio setting. The Reg Studio Theater, located in the heart of downtown Jamestown, has been the home of Rolling Hills Radio since 2013.
Whether blues, classical, bluegrass, folk, traditional country, rockabilly, jazz, or pop the music reflects the heart of the musician and the human condition. This series of live musical performances is recorded and broadcast over community radio station WRFA-LP 107.9 in Jamestown and available as a streaming podcast around the world at WRFA-LP
The live audience, almost certainly reflective of the larger listening audience, is cross-generational and enthusiastically loyal. The taping of the show is a unique and popular art experience, each show selling out within days.
In selecting acts for the show, Ken Hardley looks for a range of genres, a mix of single and group performers, and a very high quality standard. In addition to the music, Rolling Hills Radio showcases the humanity of the artists. Hardley's interviews reveal rare insights, pathos, intimacy, and humor. The show has been lauded as comfortable, fun, relaxing, as well as intellectually and artistically stimulating.
As a singular "Rolling Hills" feature, each show ends with a finale tune upon which all of the artists play together, followed by uniquely Hardley-ish observations and an energetically participative closing.