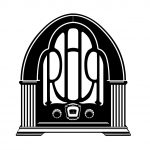 Rolling Hills Radio, a creation of producer/host Ken Hardley, is an ongoing series featuring live musical performances from local, regional, national and internationally recognized artists exploring, celebrating, and performing grassroots American music. It is recorded in front of a live audience, combining the ambience of a radio show from the middle of the last century with the intimate appeal of a studio setting.
This series of live musical performances is recorded and broadcast over community radio station WRFA-LP 107.9 in Jamestown and available as a streaming podcast around the world at WRFA-LP.
The Chautauqua County Chamber of Commerce is proud to partner with Rolling Hills Radio.
January 29 – Joe Crookston and John Latini
– CLICK HERE FOR TICKET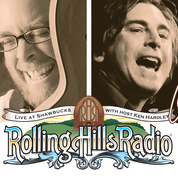 Joe Crookston is a songwriter,
guitarist, painter, fiddler, slide player,
eco-village member and believer in all
things possible. John Latini is the
purveyor of a slick, blues-soaked,
economically hard-driving guitar style—
but more than anything he's an
intense, incandescent performer, with
an emotional, testosterone-charged
voice that the Ann Arbor Observer
called "alternately celebratory,
 remorseful, seductive and dangerous."