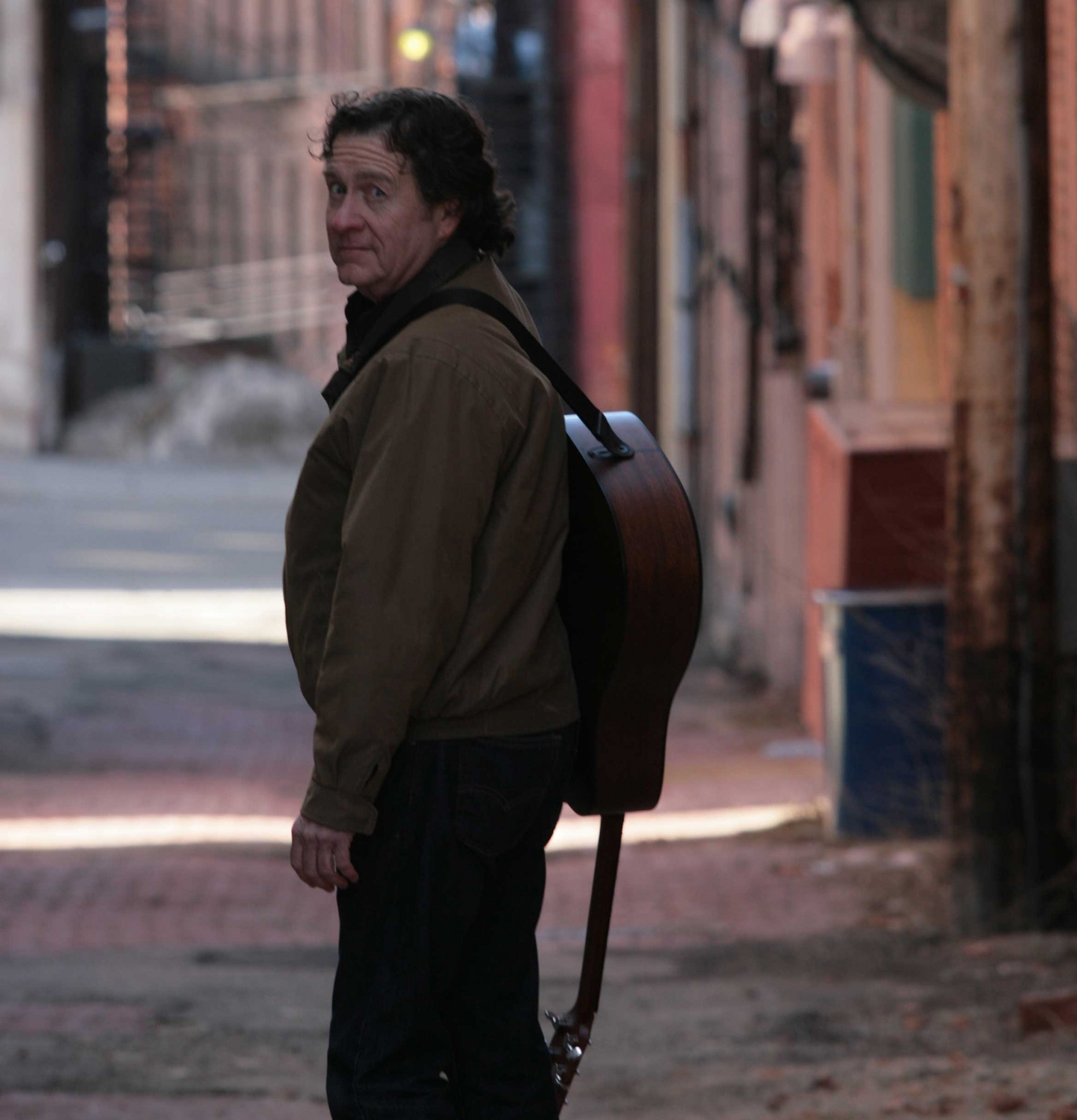 1.  How long has the band been together?
Although I've played with bassist Dennis Vandewark on and off for over 25 years, we were joined by the extraordinary drummer, Dan Vanderzyden, about two years ago.  And that was the beginning of the Henways as we know and love them.
2.   What do you all enjoy about playing together?
I can't speak for the poor guys who have to tolerate my rather overbearing presence in this band, but the reality is that I personally have a hard time not performing.  Psychologist Abraham Maslow said, "A musician must make music, an artist must paint, a poet must write, if he is to be ultimately at peace with himself."  For me, it goes like this, "A fellow who pounds witlessly on a guitar  must attract attention to himself in front of large groups of people if he is to be ultimately at peace with himself.  And have an excuse not to be home cleaning his apartment like regular people."
I think Dan likes to get out of the house and Dennis likes to practice not talking to strangers.
3.   What's particularly nice about playing in the Jamestown area?
We play out of town a fair amount but it's always good to come home and play here.  We have a lot of friends locally and it's always a warm feeling to see them come through the door when we're playing.  Jamestown, for its size and economy, supports local music very well.  And, a lot of people have "Ken Hardley and the Henways" t-shirts here in town.  We've noticed that people wearing them look very handsome or beautiful, for only $15.00.   Available at all our shows….Oh, was I supposed to say that?
4.  How do you describe your sound?
I'm probably not a good person to ask.  I've been rocking out for a long time and don't hear very well anymore so I'm not sure exactly how we sound.  We intend to play Americana and classic rock, which, I'm told, we actually do.  While we play a wide variety of music, some representative artists are Link Wray, CCR, Elvis Presley, Elvis Costello, Grateful Dead, Tom Petty, and Neil Young.  We take requests, which I usually take to mean, "Turn it up, please."
5.  What do you think is unique about your shows that people who haven't seen you might enjoy?
We usually give away a bottle of the Official Beverage of the Henways, the exact name of which you will have to  discover by attending a show.  I will say this – this beverage is also an effective paint remover, bear repellent, and it masks unpleasant odors.  We have dance contests, we give away Henhead cards, and sometimes bartenders play four-handed guitar with me.  We also find rides for people, give fashion advice, and read minds.  We play some music too.
6.  Do you do both covers and originals?
We play interpretations of music written by other people.  As Mary Ramsey recently told me, "It's like trying on someone else's clothes."  But when we play their songs, they usually want their clothes back.
7.  Are you recording artists?
No.  We don't really know how to act unless people are watching us.
8.  What are some of the bigger shows you have coming up?
Big shows make us nervous.  But locally we are playing at the AmVets in Sugargrove, Waddington's Tavern in Falconer, the Jammin' Vine in Northeast, the Bullfrog, and Rascal's Tavern in Corry.
9.  What are your goals as a band?
We would like to put a fair tax structure into place for this country.   We would like the troops to come home safely and for every child to have enough to eat every day.  We would like everyone to fasten their seat belts and use less salt.  We think we can make this happen.  We think there is great power in music.
Thank you for this opportunity, Scott.  Rock and Roll for the People!