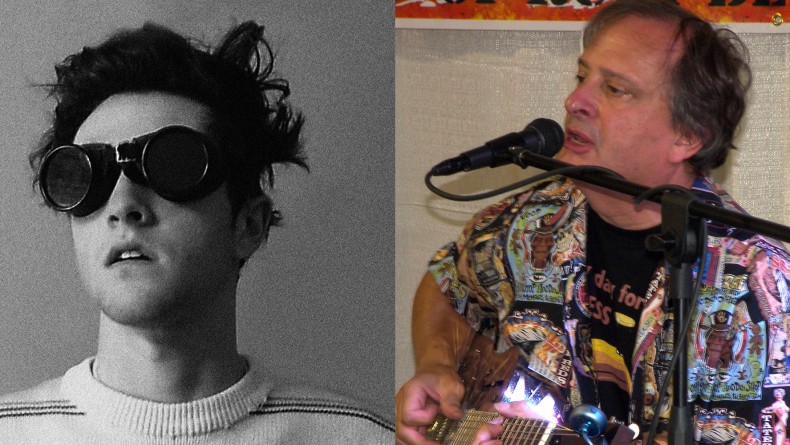 Dear Rolling Hills Readers,
Inviting artists to appear on Rolling Hills Radio is as process that arises directly from the very nature of the show. Like sartori, the taste of an orange, and the writing of Hunter S. Thompson, there's no real way of describing the common denominator of Rolling Hills artists chosen; you need to experience it. We've had people who have been performing for decades and people who have been playing in front of audiences less than two years. We've have had people who play traditional styles and people who have invented something of their own. We've had famous artists and artists you'd yet to discover. Men. Women. Old. Young. Songwriters. Song interpreters. Virtuosos. Poets. Wanderers. Recluses. Extraverts. Introverts. Ambitious musicians. Musicians who are indifferent to commercial success. And an incredible range of different types of music. The February show is, too, going to be indescribable and defiant of category.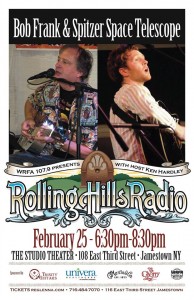 I was delighted to be introduced to the music of Spitzer Space Telescope a while back. My first exposure to Dan was through his work as a visual artist and, indeed, he designed a poster for me that I still use for some of my solo engagements. Video is another of his talents. But on Rolling Hills, we will experience his energetic, mercurial live act. He is creative to an extreme as well as lively, exciting, and bursting with irresistible exuberance that springs from his youthful love of the world. His art, as his persona, is pure and uncontrived.
Bob Frank has been advertised as a blues player and, sure enough, he is. A fine blues guitarist and singer, he plays lead in bands as well as solo. But, this guy is a veteran who has been around the fertile Cleveland music scene for years and he plays a variety of different styles, including bluegrass, which as you know, always makes me happy. As I write this, we are trying to settle on a bluegrassy thing for a finale. Ah, banjo. Sorry, but I'm going to play banjo.
If I may just mention, this interconnected universe is responsible for Episode 51. I became aware of both of these artists through prior Rolling Hills performers, Bess Raynor and Austin "Walkin" Cane. If this keeps up, we may eventually have Kevin Bacon on the show. We must be working our way through those seven degrees of separation.
Yer Friend,
Ken