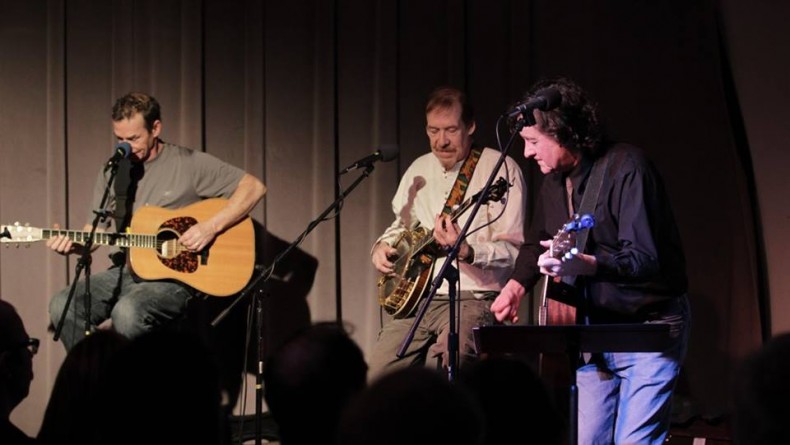 Howdy Everybody!
The first show of 2016 is a Rolling Hills milestone, episode 50.  Here we are, in the middle of our sixth season and things have grown in ways we never imagined in the beginning.  Since our first humble show at the storied Labyrinth Press Company with an audience of six people, a lot of music has been recorded and we've made friends from all over the musical map. 
What began as a way for me to keep myself constructively occupied turned into something else again.   I think no one can plan out something like this.  We just set up a little show and then went along for the ride.  It is the listeners that makes Rolling Hills what it is, the live audience as well as the internet and radio audiences.  And we have a staff, a group of dedicated volunteers to whom the show also is deeply indebted.  While they make the show go with the things they do, they also embody the spirit of this endeavor.  Ed, Diamond Dick, Nancy, Drew, Emily, and Julia are true gems.  
The Dadys appeared on the show some time ago and there was an immediate clamor to have them back.  Although Joe Dady told me recently they are looking forward to being interviewed on the show because "we are full of the blarney, you know" I can tell you for sure that their likability comes from a real place.  Do yourself a favor, come out and talk to them in person.  
And while I'm thinking of it, there's one more reason to come to this show.  We will make our 50th Episode Commemorative Poster available.  There's an email version of it here and we'll have an 11×17 version on poster stock at the show.  See how many of the musicians you can name.
Music for the People!
Yer Friend,
Ken