Ken Hardley is a musician, entertainer, and socialite. As a solo musician he creates a wry, edgy, warm, funny, unpredictable, cerebral atmosphere, offering a wide range of styles and genres.  Booking Ken is easy. Email info@KenHardley.com, call (716) 640-8746, or fill out the form at the bottom of this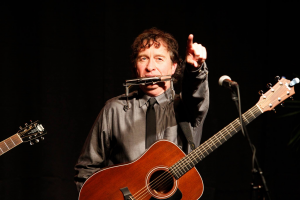 page. Price varies depending on distance, artist mood, and other factors.
Whether standing alone in front of a microphone stand or performing with his band… Ken is that rarity – a compelling singer with the ability to sell a song like few others….we've long ago run out of superlatives to commend him to you.