Please use the information here for publicity. Feel free to use anything on this page
as you want. If you need help, please let us know.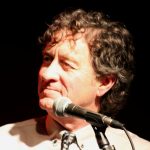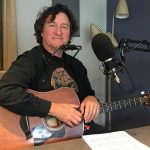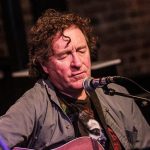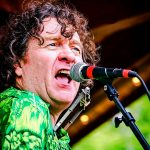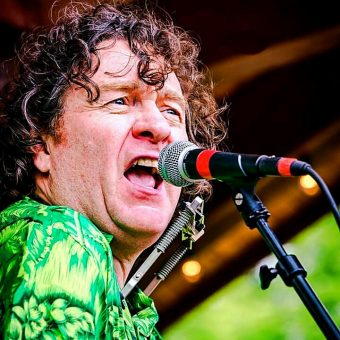 Ken Hardley is a musician, songwriter, entertainer, and socialite from Upstate New York. His stage performances are full of emotion and humor, as well as romance. His unpredictable presence keeps your attention for however long you want to listen to him. Ken's songwriting ranges from political observation, death, love, and songs that spring from his unique perspective on life. His reputation as an Americana singer-songwriter has been praised by some of the greatest in the field, including Ramblin' Jack Elliot, Christine Lavin, Jonathon Edwards, Tom Chapin, and many more. You will leave his show feeling like you just heard something that touched you, made you laugh, and maybe changed you a little bit.
"I was impressed with Ken's music the first time I heard it. Since I played on his debut album, I've collaborated with him on several projects and he never fails to impress. You
owe it to yourself to see this guy."   John McEuen of Nitty Gritty Dirt Band
" …with a voice that delivers the poetry … some really great phrases that give listeners a 3-D image…"    Diedre Flint of Four Bitchin Babes
"Ken Hardley is a damn good performer. There aren't many like him."  John Latini, award winning blues artist,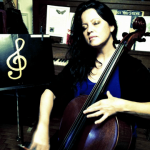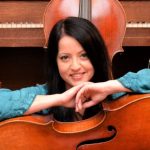 Mandy Andrews is one of the rarest of musicians – someone who has taken an instrument usually exclusive to one kind of music and made it thrive in others. She was trained as a classical musician then, after years of orchestra and philharmonic work, heard her calling to bring the sound of the cello to folk, blues, bluegrass, reggae, and more. She isn't afraid to take her cello to new ground that few have dared to walk. Mandy has broad and deep vision, offering something you've never heard before to every song she plays.

Ken Hardley and Mandy Andrews duo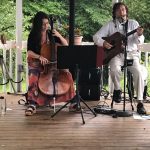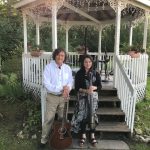 Ken Hardley and Mandy Andrews are a unique musical duo, to say the least. As a singer- songwriter, Hardley's presence as an entertainer, storyteller, and musician will draw you in as few performers can. As a classically trained cellist, Mandy Andrews brings an unusual, spellbinding atmosphere to Hardley's music. She provides compelling counter- melodies, delicate textures, as well as beauty that skates and weaves. There's no description that fully captures the ambience this pair creates. You have to experience it to understand it.
"When I first heard about this duo, I couldn't imagine how a guitar, banjo, how a harmonica playing guy could make it work with the concert cellist! But work it does!
This duo is wonderful, and Ken draws the crowd in with his offbeat humor. These two are a must see."    Fan, Phyllis Caloren